Paul Bevan
About me …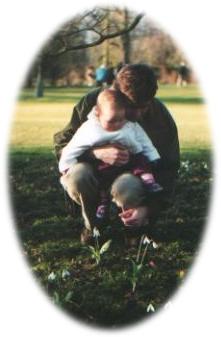 I lead Core Software Services which encompasses: the Core Sanger Web Team; Core Bioinformatics (CoreBio); Distributed Annotation System (DAS); SoftWare Action Team (SWAT) and the Decipher Web Team at the Sanger Institute. I am involved mainly in the day to day service provision and maintenance of the 40 plus public domains at the Sanger Institute including www.sanger.ac.uk.
Prior to this I was a research scientist working in the Departments of Medical Genetics and Clinical Biochemistry at the University of Cambridge where I had two major research interests Receptor Tyrosine Kinase Signal Transduction and Autosomal Dominant Polycystic Kidney Disease.
During my time at Cambridge I was webmaster for both of these departments as well as webmaster of the Cambridge Institute for Medical Research website.
Leisure
I am a Church Warden at All Saints' Church Wickhambrook, sworn into this Office in 2001, and look after its website. I was very involved in the restoration appeal (2001-5) to keep this grade I listed building viable and available for future generations. I was also deputy Chairman of the Wickhambrook Parish Council and Parish Tree Warden for six years, standing down in the summer of 2008.